Escape to the 5 star comfort of Glencoe House in one of Scotland's wildest locations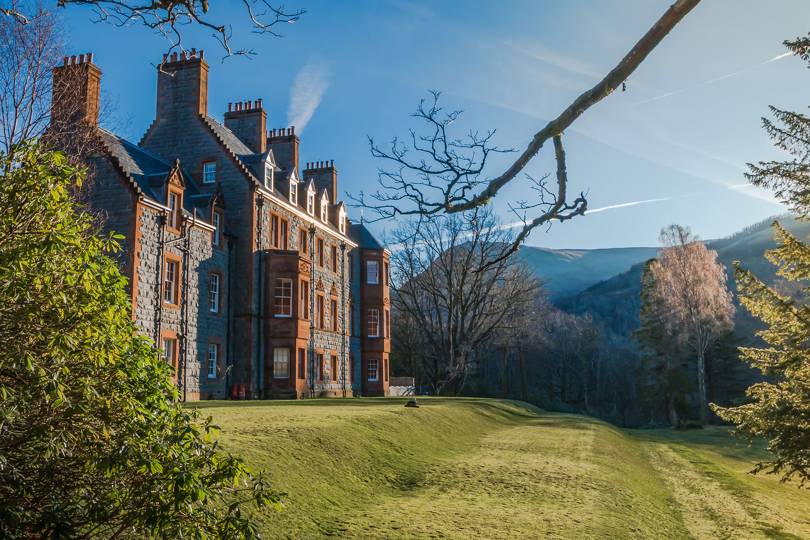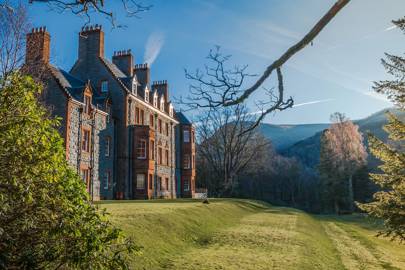 Few will contest that Glencoe, famous for mountains and a massacre, with its brooding scenery, is peak Scotland. On so many levels, it offers the ultimate of Caledonia. A haven for climbers, hikers, cyclists – any kind of outdoors enthusiast. From whichever angle you approach Glencoe House, the 19th century jewel commissioned by Lord Strathcona, expect cloud-grazing mountains, turbulent, quickly-changing skies and drastic waterfalls, it's a place offering the very best of the Great British outdoors.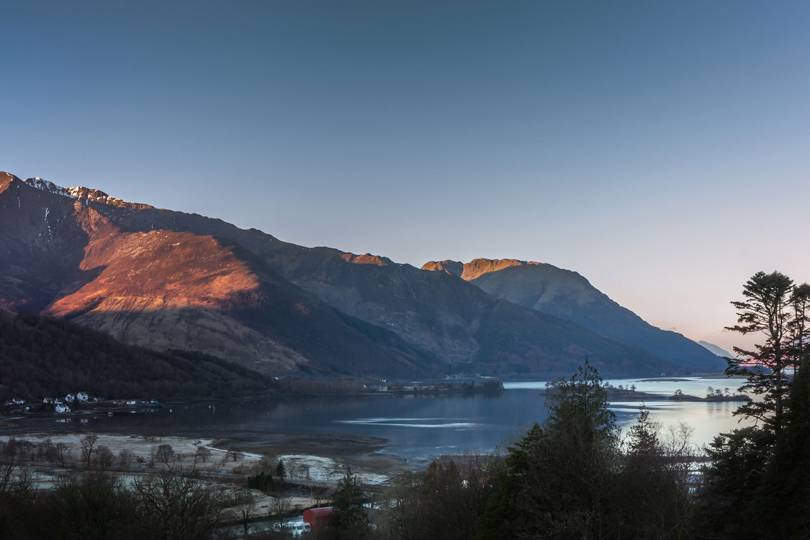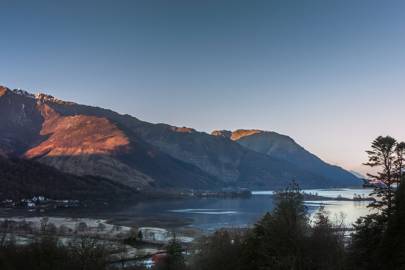 Glencoe House, which lies at the north-west end of the glen, on the southern bank of the River Coe, is what was 'practically made with social distancing in mind' the sparkly-eyed, hotel manager joked on our arrival. You see, Glencoe House isn't your average hotel. Rather than booking a room, you book a suite – which in our experience, was a corridor of rooms, each with an individual fireplace, a string of windows (so as to admire the gargantuan vista), elegantly plastered ceilings and a personal drinks bar (to be ticked off as you go along via an honesty sheet).
As far as views go, it would take something quite remarkable to beat the panoramic vista of Loch Leven and the backwards look out to the Pap of Glencoe. Views that twinkled an array of autumnal shades depending on the placement of the sun in the sky. Certainly, the view was a stalwart of our stay, whether we were breakfasting, bathing or snoozing, the ample windows offered a view of Glencoe's most serious calling card – the mountain range.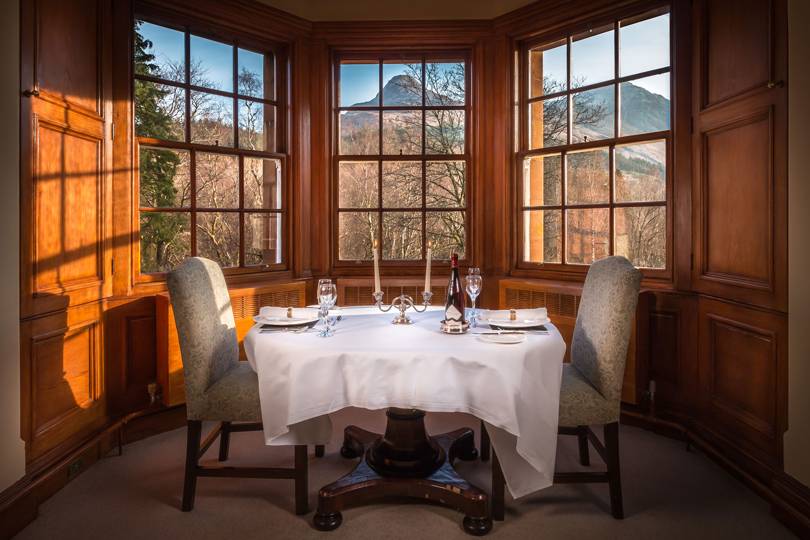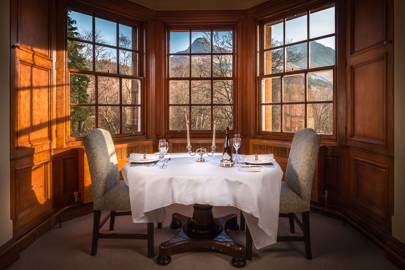 Glencoe House, a Scottish Baronial pile, with its vast, granite and sandstone exterior, was built by the architect who designed Balmoral Castle, Sir Robert Rowand Anderson. He was commissioned by Lord Stratcona to create 'a miniature version' – and with exactly the same kind of stone. To delight his Canadian wife, Isabella, and keep her home sickness at bay, he ordered a shipment of Canadian trees (since Canada was her motherland). The 1st Baron Strathcona made his fortune as a lead figure of the Hudson's Bay Company, a fur trading business, and with his first cousin co-founded the Canadian Pacific Railway. He later entered Canadian politics, representing Montreal in the House of Commons of Canada, but it is as a philanthropist where he will be remembered most fondly – giving an enormous slice of his huge fortune away. The house is festooned with his initials and carved stone work that emphasises the families deep, familial tie to the property, built in 1897.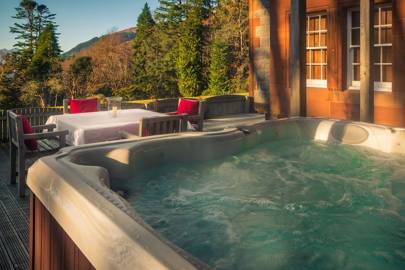 The house itself has an intriguing history, having served as everything from a military hospital during the Second World War to a maternity hospital in the 1960s – the beautiful wooden floors suffocated by linoleum and plasterboard fit for purpose. When it was bought in 2011, these original features were lovingly restored, miraculously revealed after years buried away. The beautiful plasterwork ceilings and chandeliers, ever incongruously present, throughout its time in operation.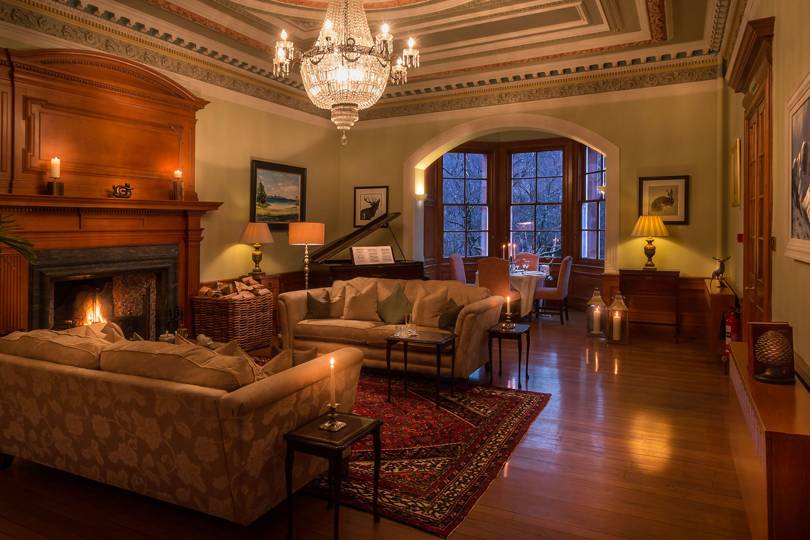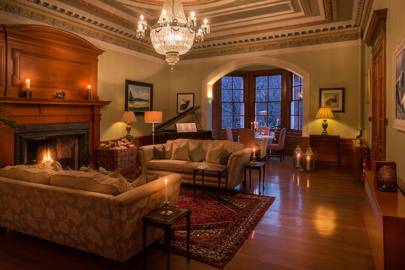 Dining at Glencoe is an enormous pleasure, delectable fare – go for the fresh seafood – is brought to your suite beneath a silver-domed cloche – be that breakfast or dinner. The formality isn't lost on it being a more intimate venture, there's still the drumroll and excitement of the white starched tablecloths, candles and haute cuisine. And, hence, why Glencoe House was first out the gate when social distancing measures were announced. Ready and waiting with its brilliantly safe set-up.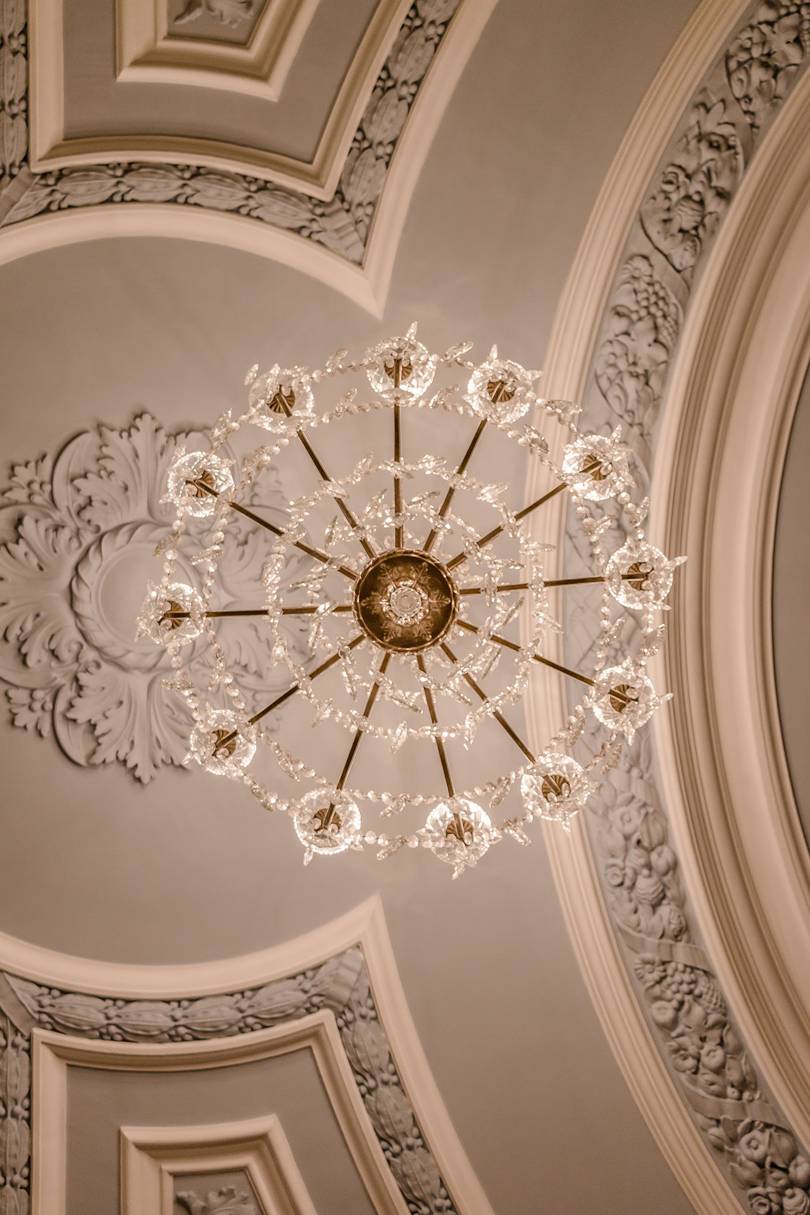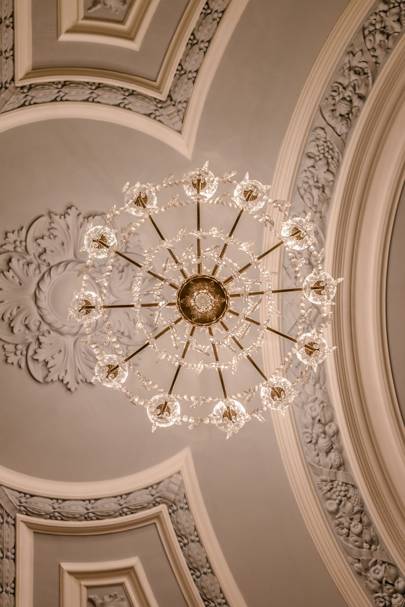 Stay a while at Glencoe and be sure to embrace the three sisters, the hidden valley and the wee herdsman, a smorgasbord of walks to suit all capabilities. A day's hiking is all the better, knowing the ultimate comfort (Penhaligon toiletries, champagne on ice and roaring fire) that will greet you back at Glencoe House – even a jacuzzi. Guaranteed, you won't want to leave.
From £420.00 per night B&B (during low season). Enquire by emailing reservations@glencoe-house.com or calling +44 1855 811179. For more information visit
glencoe-house.com. Annabel Sampson was a guest of Luxury Scotland